The Skype app on the PS Vita has been updated to version v1.50, adding a number of new features to the application. The changes include being able to create a new Skype account directly from the device, as well as adding and organising contacts. The update is 11MB in size to download and is available for free.
You can now also change your profile photo using the front or rear cameras, or choose a photo from your PS Vita photo collection. You can even add Skype Credit from your PS Vita and receive or delete voice messages directly from the PS Vita.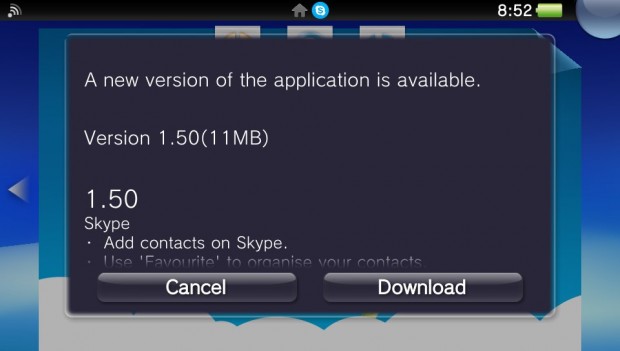 The update is available from the LiveArea screen of Skype – just select the update icon to update Skype and enjoy all the great new features. If you don't have Skype on your PS Vita yet, you can download it for free from the PlayStation Store.