The recovery menu / safe mode on the PS Vita can be useful to fix various errors that could occur on your console, or recovery from crashes. We have a simple guide on how to access the recovery menu manually, and what each of the options do.
To activate safe mode, press and hold the following buttons while it is OFF (not standby) for 5 seconds:
"R" button + PS button + Power button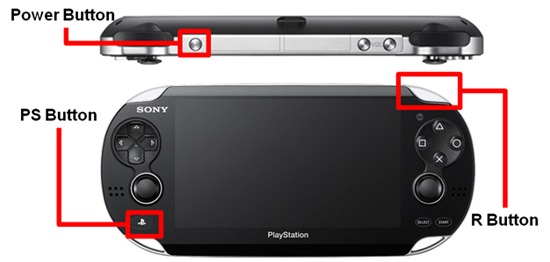 Once you reach Safe Mode, you will see the following options. Use the D-pad to highlight a selection and press "X".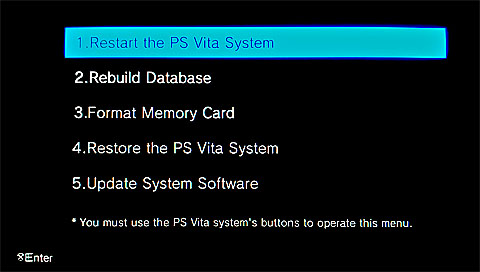 Options Explained:
Restart the PS Vita System
Reboots the PS Vita
Rebuild Database
This rebuilds user created data (lists, messages, and some other saved information). This option does not delete data.
Format Memory Card
This deletes all the information on the PS Vita Memory Card, including game saves, pictures, music, and downloaded games. Remember to back up your data before choosing this option.
Restore the PS Vita System
Restores the PS Vita current firmware to its default state. Remember to back up your data before choosing this option.
Update System Software
Allows you to update the Vita through:

Connecting to a PS3 system
Connecting to a PC
Updating from a PS Vita (game) Card