Sony have revealed a new console at it's pre-TGS press conference this morning, allowing gamers to play PS Vita and PSP titles on a TV, using a DualShock 3 or 4 controller. The device, which is just 6.5cm × 10.5cm × 1.4cm includes a HDMI port to connect to a TV, and also lets you play PS4 games in another room, without the need for a second console.
The tiny device will be available in Japan on November 14th for ¥9,945 (approx £64), or ¥14,994 (approx £96) for the bundle which includes a controller and 8GB memory card.
You'll be able to pair up to two DualShock 3/4 controllers and connect to other PS Vitas' via ad-hoc mode. The decide will include a HDMI port (supporting up to 1080i resolution) to connect to your TV and a Ethernet port for wired Internet access. It will also support Bluetooth and Wifi. A USB port is included, so you can backup content to your PC, like with the PS Vita. There will also be a PS Vita memory card port and PS Vita card slot, like on the PS Vita.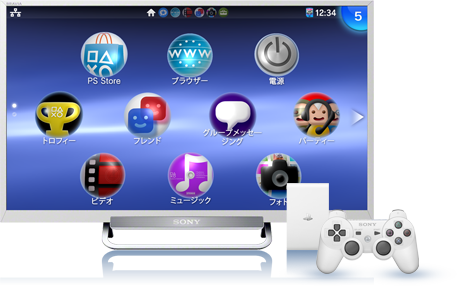 The device will support a vast line-up of 1,300 games, including PSOne classics and PSP titles compatible with the PS Vita. The device will support Remote Play with the PS4, allowing you to play games in another room remotely.