To celebrate the release of PlayStation Plus on PS Vita, Sony are releasing a new PS Vita Bundle in North America for those that want to take full advantage of all the benefits and features you get with a PS Plus membership. The new bundle contains a 3G PS Vita, Unit 13 download voucher, 4G GB Memory Card and a 1-year subscription to PlayStation Plus.
The bundle will retail for $299.99, with a saving of over $99. Given that PlayStation Plus lets Vita owners download a number of free full games already, the 4 GB memory card won't go very far (Uncharted: Golden Abyss alone is over 3 GB in size!).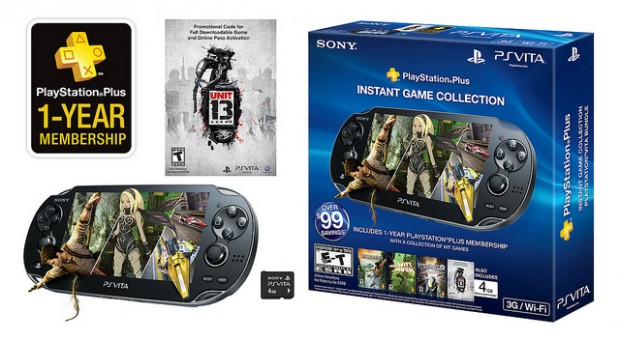 Still, the bundle is great value, giving a new owner access to a number of new games as part of the Instant Game Collection. Better still, if you already own a PS3, the 1-year Plus subscription will also give you access to 12 PS3 games at no extra cost. Furthermore, current PS Plus members can still take advantage of this amazing bundle, since the included 1-year membership can be added onto your current subscription.