XSEED Games have revealed the official release date for upcoming PS Vita title Ragnarok Odyssey for North America. The RPG will be available at the end of October. The game is set in the Ragnarok Online universe, and contains many elements of Norse mythology, where where humans and giants battle for supremacy after the fall of the gods.
The game will be available in North America from October 30th 2012, in two editions. The standard edition will retail for $39.99, while the Mercenary Edition will cost $49.99. The Mercenary Edition will include a soundtrack CD, a 'Mercenary Guide' containing artwork and winning Rune Midgard strategies, and a pack of 'Monster Cards' with 10 random cards from the game.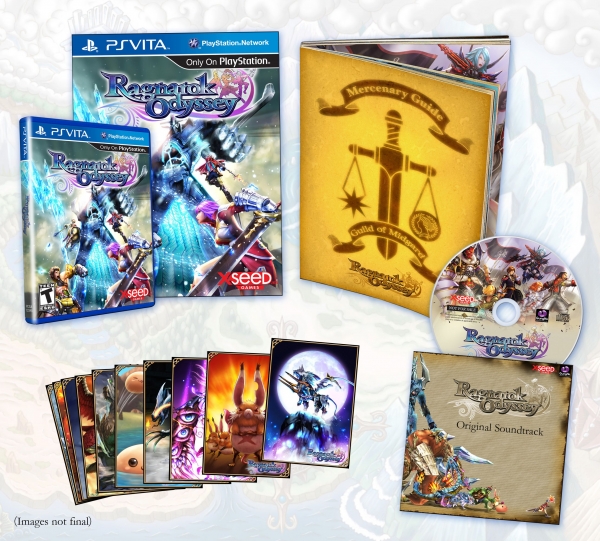 The game supports up to four players cooperatively via ad-hoc or online play.