LittleBigPlanet PS Vita is officially released across Europe starting tomorrow, and to celebrate, a bunch of goodies and treats have been announced, as well as a new trailer for the game. The treats include two limited edition costumes, including the return of the Spacesuit outfit.
Costumes

A rare launch day costume will be available for one week only. This rather snazzy Rare T-Shirt will suit any Sackboy or Sackgirl's personality by automatically matching the colour of the T-shirt with their chosen Popit Colour.
The launch Spacesuit costume also make a return to the PlayStation Store next week, available for free.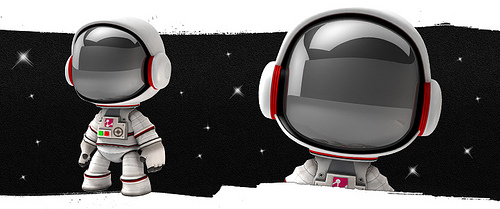 LittleBigPlanet PS Vita Arcade trailer
A brand new trailer for LBP has been released too, taking a closer look at the Arcade – a theme outside of the main story that is entirely dedicated to a new suite of arcade style mini-games.