Sony has revealed the release date for the sequel to Zen Pinball for the PS Vita and PS3. Zen Pinball 2 will be available to download this September on both platforms. The game will be cross-platform compatible and even better, you'll be able to download the game for free.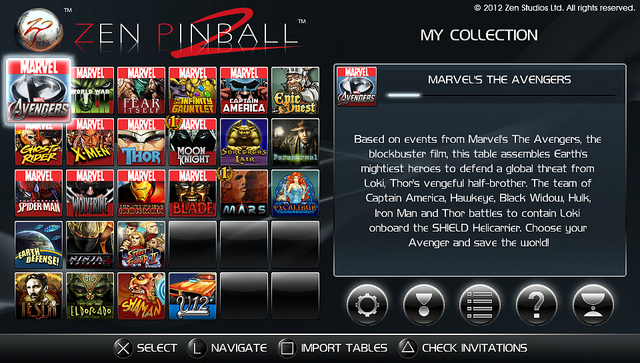 The game will release on the PS Vita and PS3 on September 5th 2012. Here are some of the features you can expect:
Zen Pinball 2 is cross platform entitled. Any content you buy will be playable on both PlayStation 3 and PlayStation Vita at no extra charge!
Zen Pinball 2 is a free download for everyone, with trials available for each table so you can try each table before you decide to buy.
For those of you who already own Zen Pinball or Marvel Pinball content, you will be able to import your purchases into Zen Pinball 2 for free, receiving graphics, physics and social system upgrades at no extra cost!
Zen Pinball 2 will launch with 26 different pinball tables, including the mystery PopCap table!
A beautiful layout and design featuring all Zen Pinball tables under one roof.
New trophies for all tables!
A new social system with in-game score notifications, challenges, Facebook posting, ProScore (personal performance across all tables) and TeamScore (a combined score ranking you and your friends).
New rule sheets to help you better understand the tables, while still providing opportunity for discovering the secrets of the table on your own.